The Bakersfield Police Department is investigating multiple people for a litany of crimes after vehicles involved in a "take-over" group blocked traffic all over town.
The full release can be seen below:
On May 7th, 2022, at approximately 8:42 PM, the Bakersfield Police Department received a report of over 300 vehicles blocking the intersection of Brundage Lane at A Street. The first police units arrived on scene at 8:47 PM; however, due to the violent nature of the participants, requested additional law enforcement resources. At 9:09, additional police resources responded and the crowd began dispersing. Vehicles drove recklessly in all directions as they fled. Officers attempted vehicle stops; however, other vehicles interfered with stops and blocked significantly outnumbered officers from pursuing identified offense vehicles.
At 9:32 PM the group of over 300 vehicles was located, blocking the intersection of Mount Vernon Avenue and Columbus Street. Initial officers on scene were assaulted, significantly outnumbered, and unable to take enforcement action due to the large number of items (bottles) being thrown at them. As additional officers arrived on scene the crowd once again began to flee.
At 10:16 PM, officers who were taking enforcement action on outlier vehicles associated with the "take-over" group, responded to Rosedale Highway at Mohawk Street to aid the California Highway Patrol who advised the crowd was attacking patrol vehicles. At this location BPD officers engaged in a foot pursuit of a suspected event organizer, identified as Oliver Perry (23) of Bakersfield. Perry was found in possession of a concealed loaded handgun and placed under arrest for weapons violations, resisting/delaying an officer and charges associated with the "take-over." He was transported and booked into the Kern County Jail and his vehicle was impounded. Officers also arrested Danny Hernandez (18) of Bakersfield for charges associated with the "take-over" as well as resisting/delaying an officer. Hernandez' vehicle was impounded.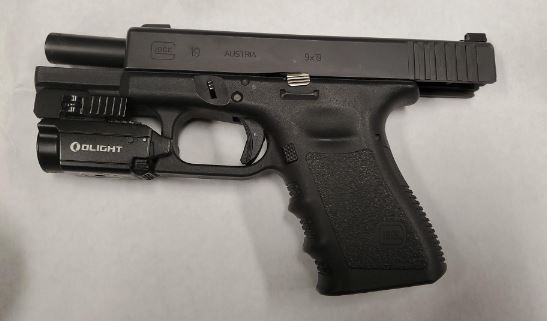 At 11:42 PM, the "take-over" group was pursued to Wible Road at Pacheco Road. Officers entered the crowd while being assaulted with debris by participants. Xander Moreno (19) of Bakersfield, Deon Walker (18) of Clovis, Luis Hernandez (23) of Fresno and Jamal Graves (25) of Fresno were arrested for charges associated with the "take-over" and transported to the Kern County Jail. Two vehicles were impounded. An officer on foot was intentionally struck by a fleeing vehicle, causing minor injury. The vehicle fled the area; and the investigation into the assault with a deadly weapon is ongoing.
At 12:09 AM, officers dispersed the group which had traveled to Downtown Bakersfield at 17th and M Street. A vehicle pursuit began of a vehicle involved in the "take-over" which reached speeds in excess of 100 MPH. Officers terminated the pursuit due to the danger to other motorists after the driver turned off the pursued vehicle's headlights and began traveling in the opposite lanes of travel on Union Avenue. The pursued vehicle was trailed by the KCSO Patrol Helicopter and observed crashing and becoming inoperable in the raised center median of the 8400 block of Oliver Street.
The two occupants of the vehicle (driver) Simon Martinez (20) of Wasco and (passenger) Jose Torres (19) of Wasco were arrested. Narcotics and several weapons were seized from the pair. They were transported and booked into the Kern County Jail for charges associated with the incident.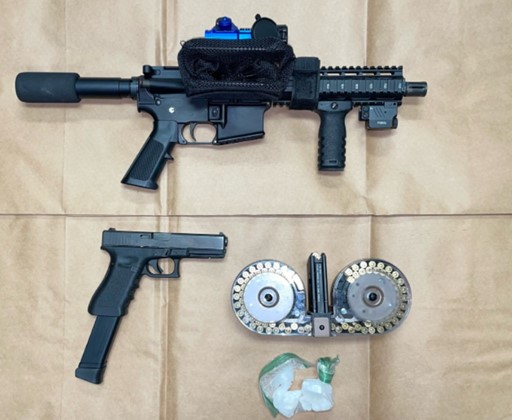 After this incident, participants dispersed. The Bakersfield Police Department received several reports of innocent motorists being trapped or stopped by the group, including vandalism of vehicles, some of which contained small juveniles and assaults of occupants not associated with the criminal group.
Investigations into identities of participants is ongoing and further enforcement action is anticipated, regardless of the home city of the law violators.
Anyone with information regarding these incidents or who was the victim of an unreported crime as a result of these incidents are encouraged to contact the Bakersfield Police Department at (661) 327-7111.